Cobargo 'legend' May Blacka raises $1655 for BlazeAid to assist with rebuilding after bushfires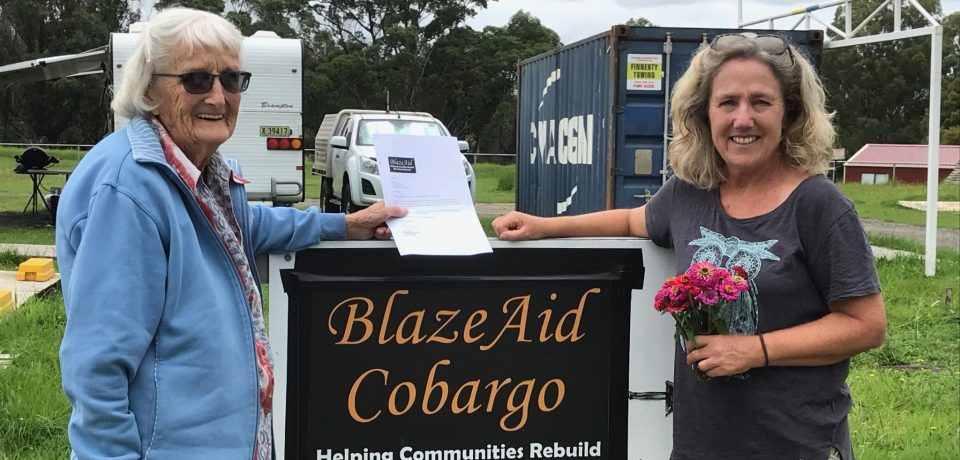 Not long after Cobargo's May Blacka was awarded an OAM, she raised $1655 through the sale of cakes and flowers to present to BlazeAid for the work they have done for her region.
Earlier this year, Ms Blacka was recognised for her service to Cobargo with a Medal of the Order of Australia (OAM), presented in the 2021 Australia Day Honours.
Then in February, she baked 18 cream and fruit pies every Friday and sold them as well as countless bunches of flowers to fundraise for the volunteer-based organisation, which helps to rebuild fences and other structures that have been damaged or destroyed in natural disasters.
"It's alright for an old…